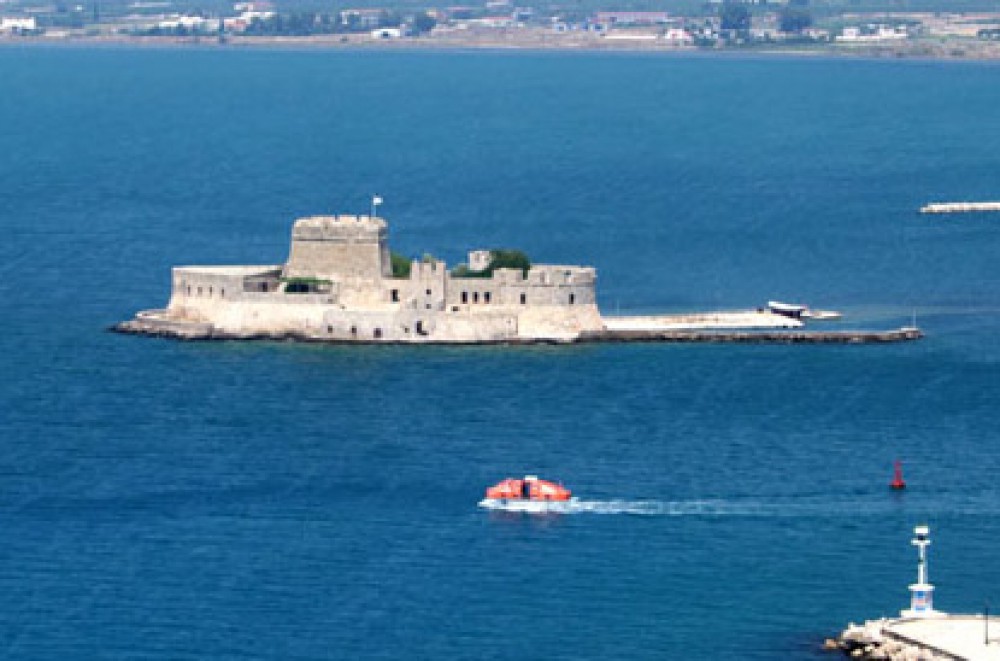 A Small Boat Trip to the Venetian Fortress
Bourtzi Castle is a small fortress in the middle of the port of Nafplio. It was erected by the Venetians during their ruling, so as to better protect the city from pirates and other hostile intruders. Nowadays, it is uninhabited and visitors may reach the castle through small boats departing from the port. It does not take more than ten minutes to access the place, while there are tour guides that can let you know more details about the use of Bourtzi (or formerly known as Kastelli from the Latin word Castello meaning castle).
This is perhaps the most popular attraction of the area, along with Palamidi Fortress. They both have in common the fact that they were built by the Venetians and they have been used as defensive measures. Bourtzi offers guests the opportunity to explore the small strip of land surrounded by the azure waters of Argolic Gulf and admire the view from the top of the fortification.
In the near future, there will be a restaurant and café on site, offering visitors the chance to stay longer and enjoy the peace and tranquility all around. You are encouraged to capture pictures from the castle, as well as during the boat trip. It is a pleasant trip that will allow you to relax and appreciate nature's bliss. Suitable for the whole family, it does not tire you with endless hours of trekking or tedious strolls in uninspiring museums. Instead, it offers you the true essence of Nafplio and its unparalleled beauty.