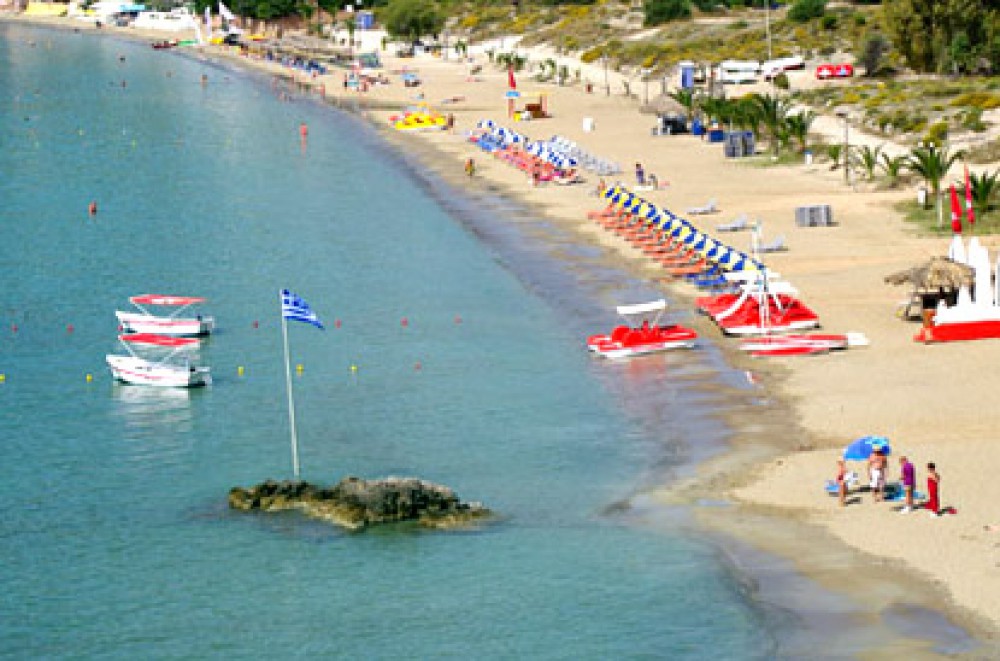 An Idyllic Place to Swim, Soak under the Sun and Relax
One of the most famous beaches in Argolis is without a doubt located in Tolo. Tolo beach is a vast sandy beach, offering visitors an exceptional swimming experience. Stretching for over a whole kilometer, this is a fully organized beach that attracts visitors not only from the surrounding hotels and resorts, but also from Nafplio and other parts of the region. Once you visit Nafplio, you should definitely spend at least one day at the beach here, diving in the crystal clear waters and soaking under the sun of the Mediterranean.
Whether you choose to stay at the beach of Psili Ammos or by the port with the lovely, colorful fishing boats in line, Tolo will steal your heart away. Of course, there are plenty of restaurants, cafés and bars by the beach. So you will not have any trouble finding just the right spot for you to relax and unwind. In an idyllic setting, you will feel the cool breeze from the sea gently touching your cheeks and your hair, smelling the saltiness along with the fresh fish and seafood cooked to perfection by local chefs.
Sip on your iced-cold coffee or taste some ouzo, lie back on the sun loungers or stretch your towel and feel the warmth of the sand embracing you. Tolo beach is an exquisite option for those who seek adventure and water sports, as well as for those who wish to relax in the most serene and charming scenery.
From Rex Hotel, you can reach Tolo beach in well under 3.5 km. So this is a wonderful place to visit just a stone's throw from Nafplio, in order to enjoy a fully refreshing, energizing day out in the sun!